Infrared Universal Remote Controller
Regular price

Sale price

£19.95
Prepare to seize control of your home effortlessly from your smartphone with our latest infrared remote controller! With its cutting-edge technology, this device seamlessly links to your phone, granting you the power to oversee your cherished household appliances from the cosy embrace of your sofa.
Universal Remote Controller: A mere few taps on your phone will grant you the ability to operate any infrared-controlled device, be it your TV, air conditioner, or even your lighting fixtures. This advanced remote controller boasts an impressive range and precision, ensuring you never have to relinquish your seat's comfort. What's more, it's a breeze to set up and operate through the 'Smart Life' app.
Control your home from your phone: This multi-functional device gives you the ability to control many devices from your phone, getting you one step closer to the upmost convenience within the comfort of your home. Sit back and relax as you eliminate all the boring tasks from your life, giving you more time to enjoy!
Amazon Alexa & Google Home Compatible: What's even more remarkable is that this product can also be managed via Amazon Alexa and Google Home, providing you with a completely hands-free experience.
Our Opinion

We were initially researching for a product which would allow you to control your TV effortlessly within the home however what we came across allows you to do so much more. All these different types of remotes always seem to go missing due to our natural carelessness for these products however by bringing the control into one of our most essential belongings, we found this problem has been completely eradicated.
Share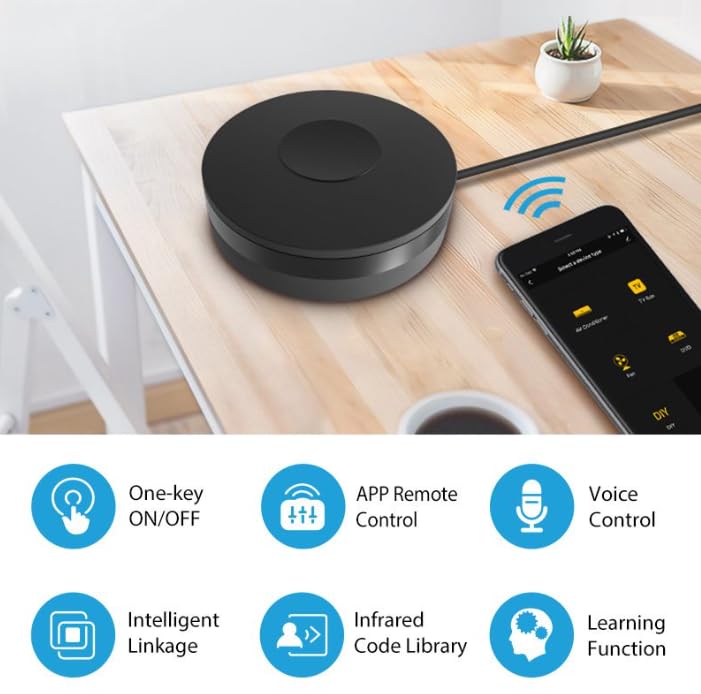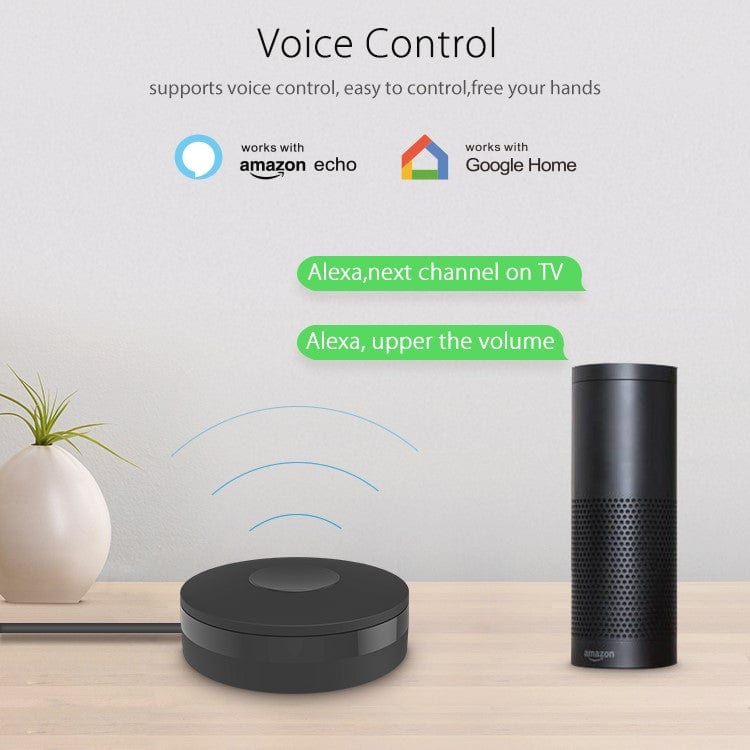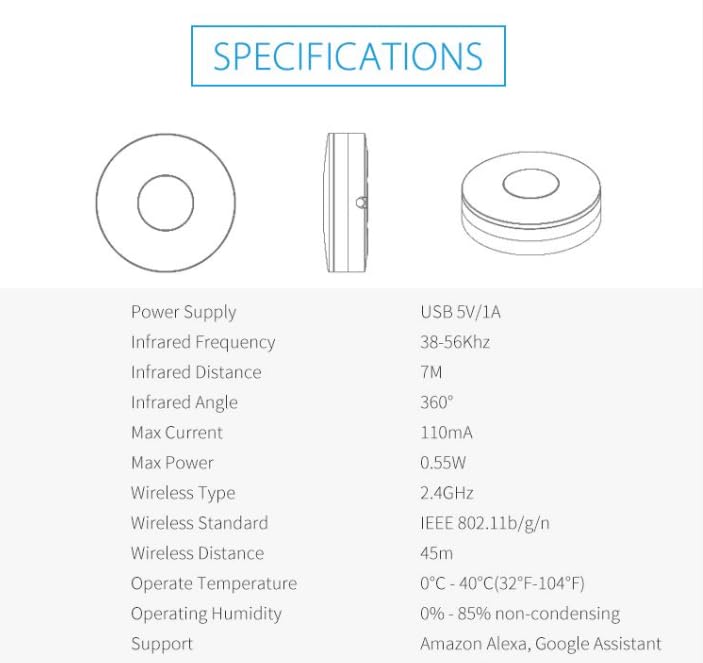 Guarantees
UK BASED

UK Distribution warehouse.

QUICK DELIVERY

Delivery next working day where possible but within three working days.
FAQs
WHAT IS THE RETURN POLICY?

You have the legal right to change your mind. If you change your mind about a product you must let us know no later than 14 days after the day we deliver your product.

To let us know that you want to change your mind, contact our Customer Services Team in one of the ways specified under "Returns Policy" or complete the model cancellation form below and email it to us on sales@uk-technology.com or post it to us at The Tannery, 91 Kirkstall Road, Leeds, LS3 1HS. You will have to return the product to us at your own cost (unless we offered free returns when you bought the products) within 14 days of your telling us that you have changed your mind.

See Returns and Cancellation Policy for further information
HOW CAN I CONTACT UK TECHNOLOGY LTD FOR ASSISTANCE?
WHAT PAYMENT METHODS DO YOU ACCEPT?

There are multiple ways to purchase all the essential products you need in your home. These include;

Visa, Mastercard, American Express, Discover, Diners Club, Maestro, PayPal, Union Pay, Shop Pay, Apple Pay and Google Pay
WHAT ARE THE SHIPPING OPTIONS?

Shipping on orders up to the value of £40 will have a shipping fee of £1.99, orders that exceed the value of £40 will receive free shipping, orders are shipped from our warehouse to your door. Your order will be delivered either by Royal Mail between 1-3 days from the time we process your order or by DPD the very next day!

Subject to the quantity and price of your order!